Our History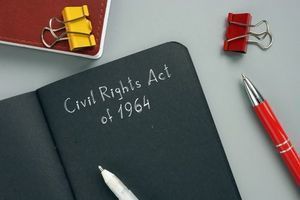 The Civil Rights Act of 1964 set the stage for conflict prevention and peaceful conflict resolution in the U.S. by calling for community mediation as an intervention at the earliest stage of conflict. During the farm crisis of the 1980's, mediation became more formalized in the Midwest and other areas of the U.S. and became more widely used in Nebraska. In 1991, Nebraska passed the Dispute Resolution Act which established a mediation center network that insured access to mediation in all 93 Nebraska counties.  
Rather than hiring mediators to be a part of the court system, officials opted to establish a network of six stand-alone non-profit centers that would be approved by the Nebraska Supreme Court's Office of Dispute Resolution and would be monitored by a Counsel appointed by the Chief Justice of the Nebraska Supreme Court. 
On September 13, 1991, The Panhandle Mediation Center was organized as a 501(c)3 nonprofit serving Western Nebraska as a part of that network. On January 5, 1998, our name was changed to The Center for Conflict Resolution. On July 14, 2009, we became Mediation West. Each quarter we report to the Advisory Council and Office of Dispute Resolution, and we are recertified each year to continue operating as an approved center. 
Our Service Area
Mediation West primarily serves 15 counties in Western Nebraska, including Arthur, Banner, Box Butte, Cheyenne, Dawes, Deuel, Garden, Grant, Hooker, Keith, Kimball, Morrill, Scotts Bluff, Sheridan and Sioux. From time to time, we also assist with cases in counties primarily served by other Nebraska mediation centers and clients in other states.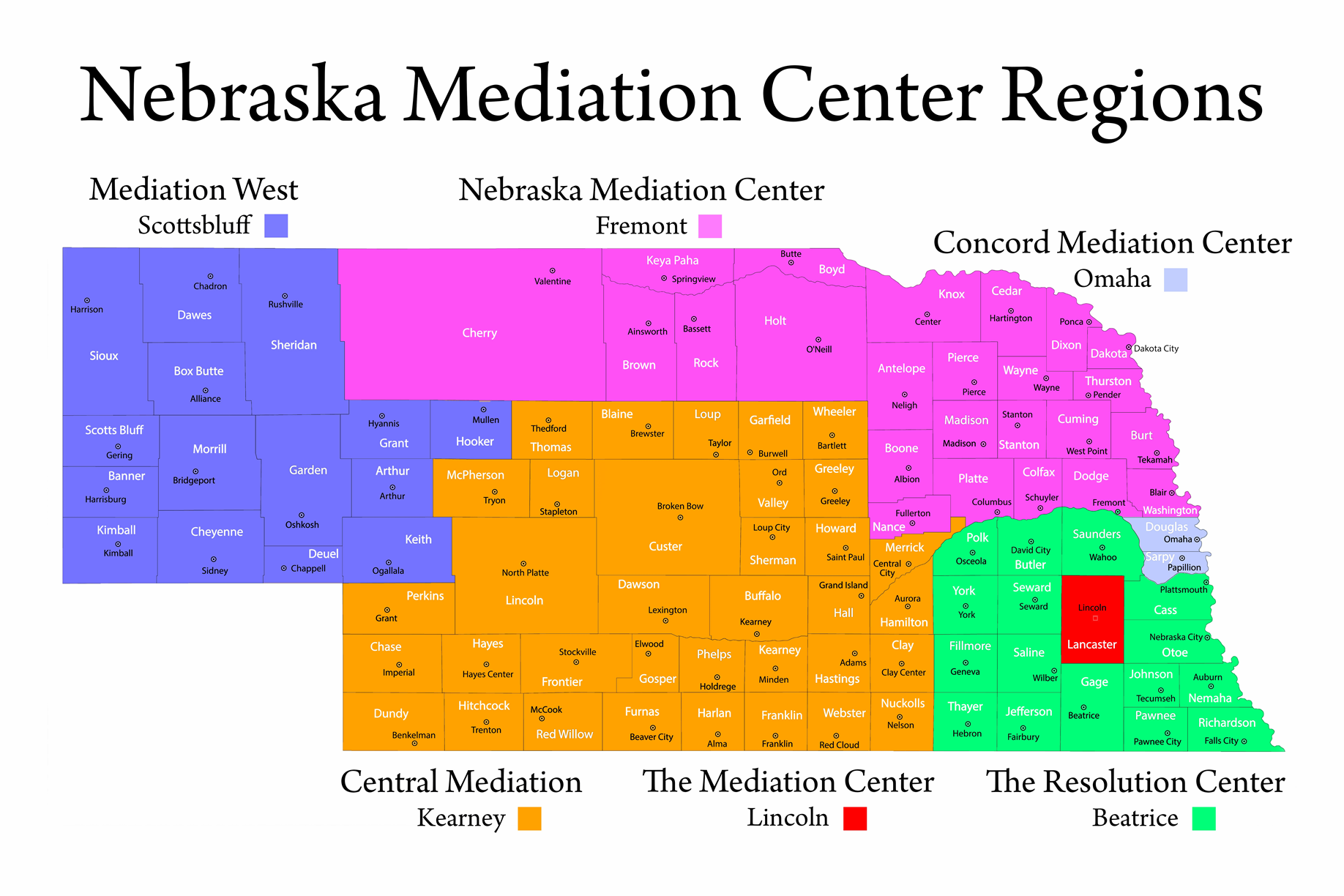 Our Mission
Mediation West creates pathways of constructive dialogue for conflict prevention and resolution through the processes of mediation, facilitation, and education. 
Our Vision
Mediation West will be a community leader in providing progressive, empowering and creative approaches to preventing, addressing and resolving conflict and making effective decisions.
Our Core Values
Mediation West holds a set of values that provide the foundation of its relationship with all constituents and the community. 
Commitment to the future: Mediation West acknowledges the past while focusing on opportunities for the future. 
Integrity: Mediation West endeavors to do the right thing at the right time and to assist others in doing the same. 
Learning: Mediation West provides an environment for respectful reflection, understanding alternative perspectives and building positive resolutions. 
Respect: Mediation West meets people where they are while providing a safe and hopeful environment that supports empowering communication, problem solving and learning. 
Community investment: Mediation West actively promotes the betterment and interconnectedness of the western Nebraska community through leadership, collaboration, education, and service. 
Standards and Ethics
Mediation West firmly promotes the integrity of the individual and his/her ability to work toward discovering perspective and building solutions.  
Mediation West follows the standards of the Uniform Mediation Act, the Dispute Resolution Act,  Nebraska Parenting Act, Standards and Ethics for Parenting Act Mediators and the Mediator's Code of Ethics. These standards and ethics apply to all facilitation and mediation sessions coordinated by Mediation West. 
Associations
Mediation West receives support from the Nebraska Supreme Court's Office of Dispute Resolution,  International Centre for Children and Family Law,  Nebraska Mediation Association, the National Association for Community Mediation, the National Association of Community and Restorative Justice, Mediators Beyond Borders Trust Network, Unite Nebraska, Panhandle Partnership, the United Chamber of Commerce, and Panhandle Equality.