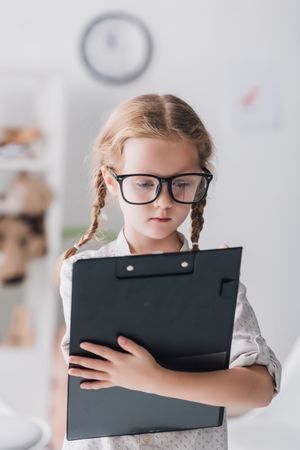 In cases where parents are working to develop a parenting plan, we sometimes hear, "I don't want to involve my child." The truth is the child is already involved. Our child-centered mediation program allows parents and their mediator to learn from the specially trained child consultant about what is important to their child before they make decisions in their joint session.  
Children are never asked to make choices or give suggestions. Children cannot be coached for their sessions because the child mediators are using activities to interact with the child that look for patterns that cannot be predicted by a parent. The intent of any individual or joint mediation session involving minor children is to provide an opportunity for the child's voice to be heard by the family in a safe environment. 
---
Stage 1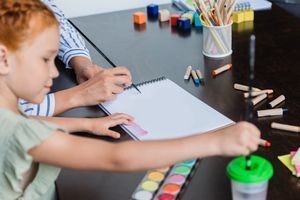 Each parent will bring the child(ren) for a private session that typically lasts about an hour. The parent and child(ren) will meet together with the consultant at the beginning of the meeting; then, the consultant will work on activities with the child(ren) while the parent is in the waiting area. The child centered mediation room has windows with shades open during their time together for parents' peace of mind. The time child(ren) spend in their private session cannot be attended by a parent, attorney or third party. Children must be in person at the mediation center, or a location approved by the Child Consultant, as the activities cannot be done via technology, such as telephone or video conference. 
Child consultants take every precaution to ensure that children's and stability will not be compromised during the mediation process. For this reason, child(ren)'s meetings are confidential.  
Confidentiality will be explained to each child as their "private" time but not "secret" time.  
The child may say anything about his/her time with the child consultant to anyone that s/he would like. 
If children choose to keep the time private, parents must agree not to press their children for information about their session.  
Safety is the only exception to confidentiality. If a child reveals unreported abuse or neglect, or that s/he is at risk or is aware that another person is at risk, the consultant is a mandatory reporter.  
---
Stage 2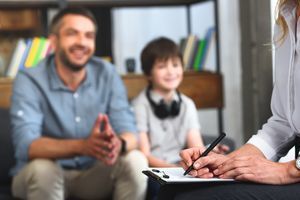 After the two individual sessions have been completed with the Child(ren), they may: 
have a joint session with parent(s); 
ask for information relayed to parent(s); 
ask for no information to be shared. 
Whether children have items to share or not, the Child Consultant will meet with the parents and their parenting plan mediator to share if his/her observations indicate areas that should be considered as the parents create or modify their parenting plan. 
---
Stage 3
Parents may also wish to hold a session with their child(ren) after establishing a parenting plan so they can share that plan with their child(ren) in the presence of a mediator. 
---
Parents giving consent for their child(ren) to participate in the mediation process should be committed to allowing their child(ren) to continue as long as the child(ren) see value in it. Prematurely severing their participation may have negative consequences for the child(ren). 
Parents agreeing to participate in a research study on Child Centered Mediation may be able to have their fees for the service waived. 
When you open a parenting plan case, there is a section where you can opt into the program.  
Click here to open a parenting plan case.
If you currently have an OPEN case with Mediation West: Click here to add consent for Child Centered Mediation to your exsisting parenting plan case.