Child Welfare in the Courts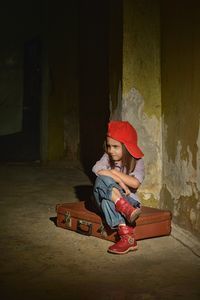 Nebraska's Child Welfare System works to protect minor children who have been harmed or at risk of being harmed physically or emotionally. These definitions also include neglect, which means the adult(s) responsible for the minor children have not been able to provide the necessary care for them. These cases are commonly referred to by Judges and attorneys as 3a cases, which is a reference to the statute number, or law, the applies to child welfare.
This section provides more information through links to publications, as well as service descriptions of different child welfare processes facilitated by Mediation West.
---
Publications
For Parents
The following publications were designed to help parents, relatives and foster parents understand the court process when children are under the supervision of NDHHS or in custody of the State of Nebraska. These cover:
Common questions
The court process
Who's involved
A central place to gather important names, addresses and phone numbers
Definitions of common terms
Guide for Parents (nebraska.gov)
Guía para padres (nebraska.gov))
Guide for Foster Parents and Relative Caregivers (nebraska.gov)
Guía para padres de acogida y guardas familiares (nebraska.gov)
For Children
The following publications were designed for children in the child welfare system. There are a variety of styles to meet the needs of children and youth of different ages.
Comic: Ben and Emma Discover their Super Powers. A story of a brother and sister that find themselves in foster care. (nebraska.gov)
Coloring Journal: My Adventure Guide to Court. This coloring book also has space for children to write down names and phone numbers of people helping in their case. (nebraska.gov)
Youth Guide: What Now? A Guide for Kids in Nebraska's Juvenile Court System. This booklet is designed for older juveniles and teens involved in the child welfare system. (nebraska.gov)
Young Child's Court Form. This is designed to help adults gather information the judge can use get to know younger children better. (nebraska.gov)
For Employees of NDHHS
The following publication is designed to help prepare Child Protective Service workers for child welfare processes guided by Mediation West.
Quick Guide for Child Welfare Conferencing.
---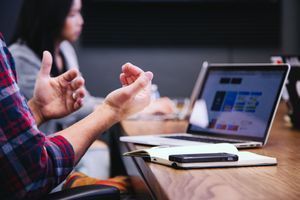 Services
As one of the six court-approved mediation centers for the state, Mediation West acts as an unbiased third party to manage some meetings in child welfare cases. This section describes some processes you might be asked to participate in. For more detailed information, click the green title.
Typically held soon after children's removal from the home and before the parents' first appearance in court. Information is gathered for the Judge using an approved template. Families are able to learn about safety concerns NDHHS has and explore services that can help families work toward having their children return home. Parents can also share their feelings about where their children are staying and the visitation schedule they have.

A process designed to the family to develop a plan to reunify with their children with support from extended family/friends and community resources.

A process designed to take place several months after the initial removal of the children to review how NDHHS and the family have been working together and what progress has been made toward bringing the children home.

The state has a limited amount of time to reunify parents and children. If a case has been open for a long period of time and NDHHS and the court have not been able to return the children home, they may file for a termination of parental rights in preparation for placing the children up for adoption. Because terminating parental rights is a serious step, the PHTPR is an important meeting. Here, we review how NDHHS and the family have been working together, if there were any circumstances that were out of the ordinary or were preventing parents from receiving services, or if there are any additional services that could be offered to try and bring about the changes needed before this final step.

For those parenting from two homes, a Bridge Order helps define what custody and visitation will look like after the child welfare case is closed. The Bridge Order is designed to temporarily take the place of any parenting plan that is in place through a District Court Order (typically for a year). The Bridge order process allows parents to develop a plan where children can be reintroduced to parents that causes them less trauma after the removal for abuse/neglect.

Mediation is most often used in child welfare cases when there are strains family relationships that are standing in the way of the family progressing toward bringing the children home. This could include strains in the relationships between parents, a parent and child, or members of the immediate family and extended family members that have potential to add support that could help bring the children home.
---
If you have been referred for services and want to check on the status of your case, click here.